Aurélia Faudot's Unusual Insular series will be on show at the Maison Dauphine gallery in July 2023. The artist from Aix-en-Provence takes Belle-Île-en-Mer as her backdrop, confronting the universes of emblematic characters in evocative landscapes. It's an astonishing series of photographs, somewhere between an artistic production and reportage.
This photographic work questions our relationship with everyday life and convention. It invites us to have fun with banal situations that become extraordinary. The Island, a place of utopian imagination, invites us to fantasise, to play and to dream. An exhibition in 7 tableaux to lift anchor, travel a little and forget about being serious.
As for the press, this same Insolite Insulaire series has been chosen by Courrier International's photo department to illustrate its special pages on "Brittany as seen by the foreign press" in the July 2023 issue. Definitely an artist to watch!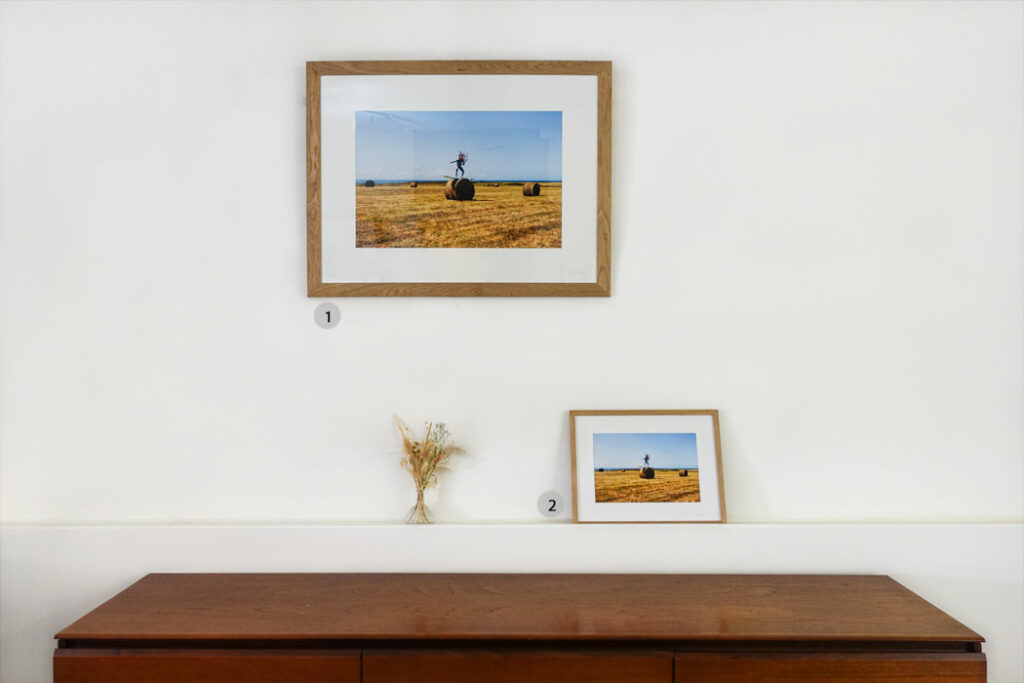 1 – Aurélia Faudot, Grindstone Surfer – 40×60  • 2 – Aurélia Faudot, Grindstone Surfer – 20×30  •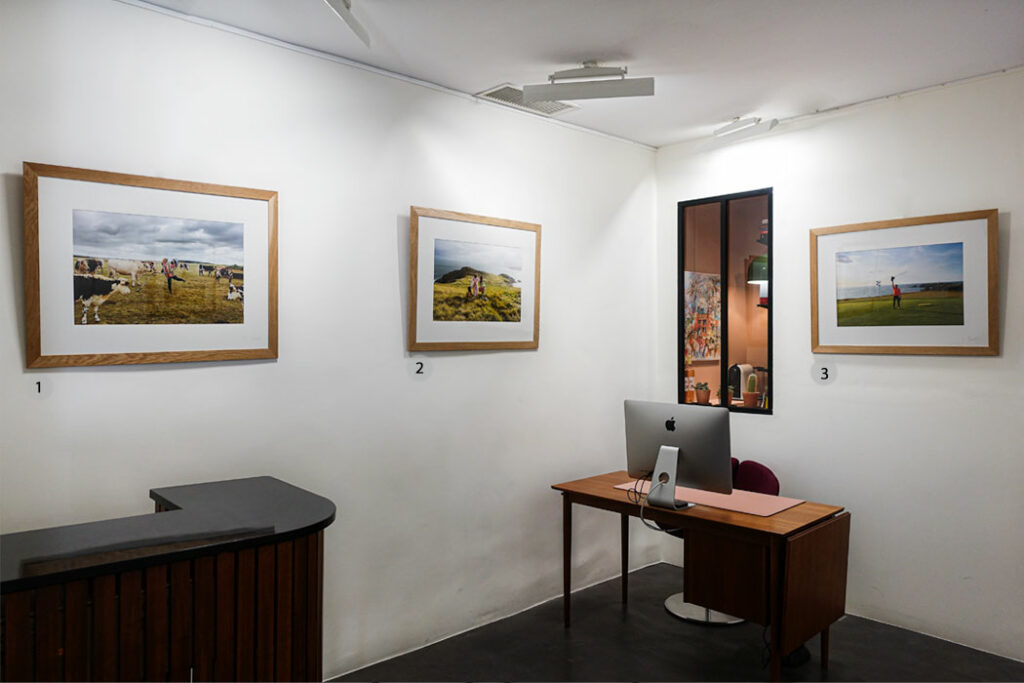 1 – Aurélia Faudot, Housekeeper – 40×60  • 2 – Aurélia Faudot Hitchhikers – 40×60 • 3 – Aurélia Faudot, Lifeguard at sea – 40×60 •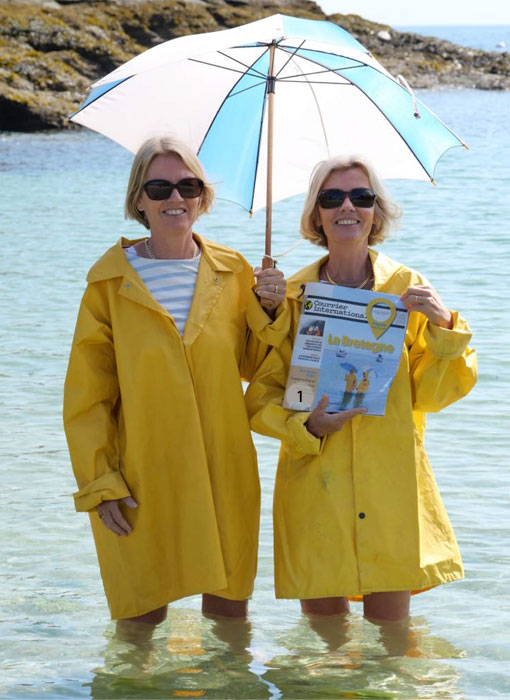 1 – Special issue of 5 July of Courrier international, "La Bretagne vue par la presse étrangère" – (Brittany as seen by the foreign press) •